Interview: John Klukas
Mount Gallery Reaches Out: How are Artists Around the World Responding to the Coronavirus Pandemic and Social Distancing?
A Series of Interviews.
In PART II of the Series, we will be hearing from JOHN KLUKAS, an American photographer and Sculptor who experiments with various mediums and collaborations. Klukas currently spends his time between New York City and Bangkok, Thailand.

JOHN KLUKAS was born in St. Paul, Minnesota in 1981. Shortly after receiving his BA in Psychology from the University of Minnesota in 2004, he began exploring photography as a creative medium. His interest in pursuing photography professionally transported to New York City and then to Bangkok. However, the Coronavirus pandemic brought him back to the United States in order to aid family and friends. Klukas works primarily in Fine Art Photography and Sculpture. His work has appeared in a range of editorial publications as varied as Schön and S Magazine.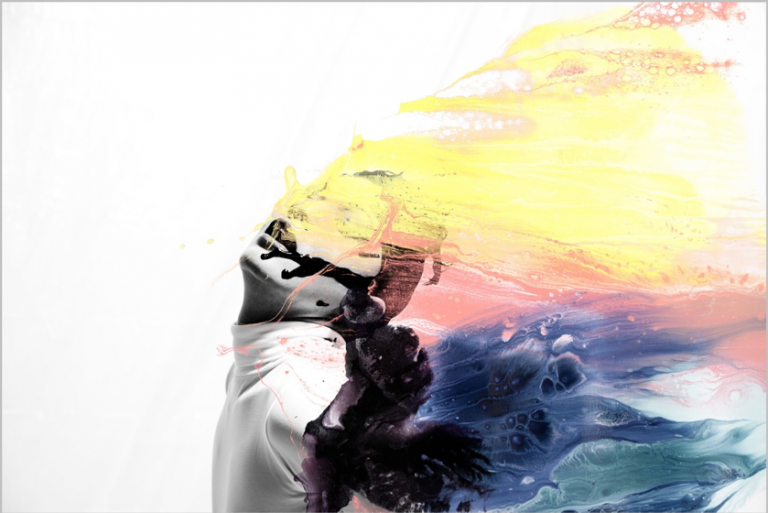 I'm basically fascinated by all the internal factors that influence our lives that we are unaware of and how they manifest in myriad ways. I think that they form part of the basic architecture of our personalities and that we as humans, have been struggling to make sense of them since we started telling stories. (Klukas, 2016).

She Who Saw the Deep is a palpable non-linear narrative of the transformative. The colors of the mind and body are shedding from a soul on the verge of something, as the figure's head is driven back in a posture reminiscent of ecstasy. The black paint that envelops her mouth, entangling with her coherence to verbally formulate the exact nature of her current state, as though in a dream, the figure's lack of color is juxtaposed by the seemingly bodily essences or, even further, entrails, being discarded in order to start anew.

Also presented Klukas' Video Interview is a work that I have personally invested in: Identity 4. I am grateful to own not only the first print of Identity 4, but also that of its counterpart Identity 3:
As referred to above, Klukas has always focused his work on the subconscious mind and stories of transformation. This piece, as its counterpart, Identity 4 does, uses a simple piece of fabric and a fan to create images that make tangible the sense of the unconscious succumbing. Here, in Identity 3, the image presents a strong woman, unabashed and unashamed in a light that illuminates her pale upper torso. Her dark eyes are closed and brazenly trusting as the uncontrollable, the piece of black fabric, floats around her. The fabric graces her body only by grazing one of her revealed and supple yet slightly sculptural breasts.

Gentle is the way the fabric touches the woman, yet the fabric is very sculptural in Identity 3, mirroring the strain of her posture apparent by the shadows on her collar bones. The shadows reveal the way in which she endeavors to keep her position held as whatever happens around her she allows. While brazen and strong in nature, her stance is statuesque and tense. Her face is exposed, her identity is strictly in-tact.
Identity 4, following Identity 3, is an image in which the same woman of strictly linear identity relaxes her postural stance and embraces the uncontrollable with free will. One must ponder whether it is faith or the subconscious that is bubbling to the surface. The woman's grace is less taut than in Identity 3. Her arms are brought forward in balletic welcome to the new. Even her breasts are less sculptural and less tense. The fabric in this image is completely free and supple whilst covering her visage.  Hence, restricting the viewer's ability to sculpturally take in her expression, the fabric now covers her gaze's thrust. Her torso says that she embraces the future blindly as the viewer voyeuristically watches, though one wonders what her mind bellows.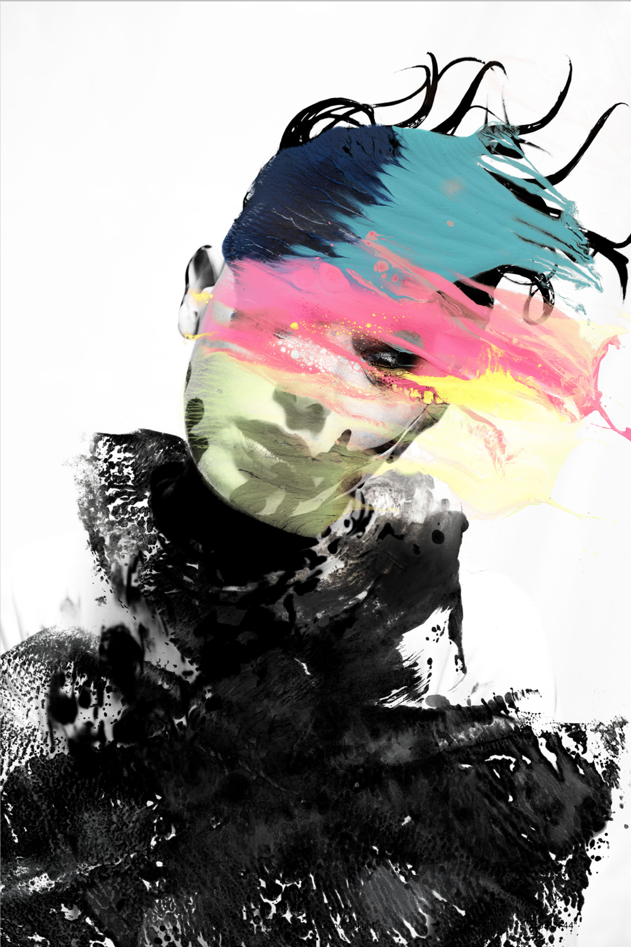 AND THUS, despite the disruptions to daily life, John Klukas continues to work towards a deeper understanding of connection both within ourselves and to the world around us: This strange period will undoubtedly lead him to a greater understanding of the myriad factors influencing our lives that subvert our conscious understanding. As stated by Klukas above, transformations have always been one of his primary focuses and this time will be unquestionably transformational, for him and others as well.

We look forward to seeing Klukas channels the fears and anxieties of the present into something revealing, challenging and beautiful.